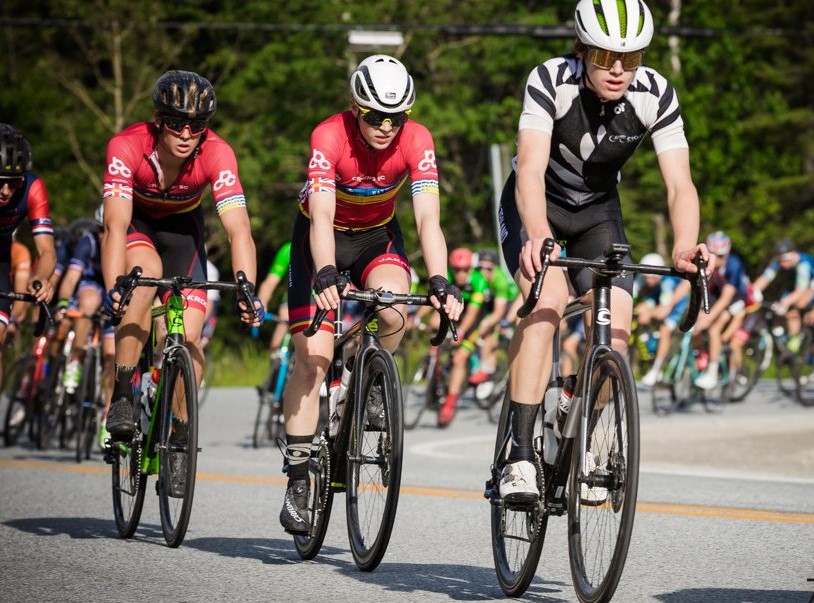 The pressure was off for the New Zealand junior cycling team on the second day of the Tour de l'Abitibi in Quebec, which comprised 117km from Val-d'Or to Amos, including four loops of the town.
The Tour is one of nine races around the world sanctioned by the UCI for national under-19 road teams for the Junior Nations Cup.
The six-strong New Zealand team worked well as the peloton pulled in two breaks and the men in black ensured they were at the sharp end for the circuit loops. They were the top team on combined time for the day to be in third overall for team honours, 44s behind leaders France.
Auckland's Max Preece led the New Zealand team in fourth place today, recording the same time as the winner, as did a fair chunk of the field. Teammate Toby Evans (Central Hawkes Bay) was seventh, Kallum Mardon (Hamilton) 16th, Cameron Beaumont 20th, Elliot Robertson (Wellington) 27th and Jack Gillingham (Tauranga) 38th, but all recording the same time as the winner.
Evans is the leading New Zealander on general classification in sixth place, 13 seconds behind the leader with Preece 16th overall at 36 seconds, and fifth in the young rider category, while Mardon is 17th on GC, also 36s back.
Tomorrow is a split day with a 10km individual time trial in the morning and 60km stage in the afternoon. With only the one short individual time trial, the New Zealand team was unable to justify the considerable extra freight to bring over separate time trial bikes. Therefore, they expect to lose some time to the leaders in the morning time trial- to the riders on specialist TT bikes.
The key stages will come on the weekend with some telling climbs which should suit the kiwis.