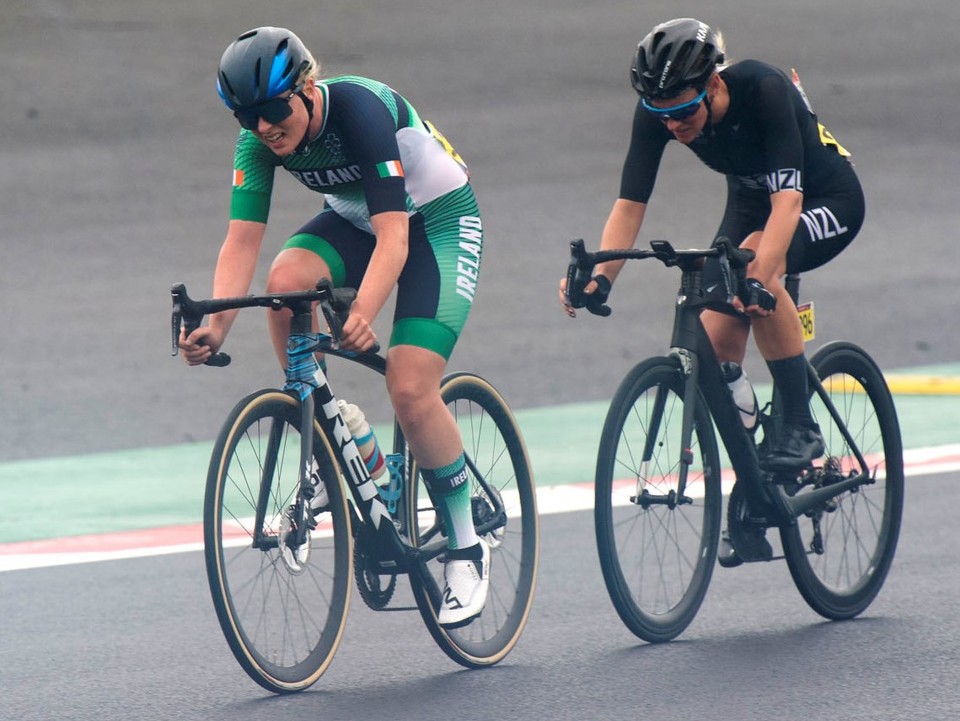 Auckland Para cyclist Sarah Ellington produced a gutsy ride in cool and wet conditions to finish 12th overall in the combined C1, 2 and 3 classification road race to bring an end to the New Zealand Paralympic cycling campaign.
Ellington, 31, finished in third place among her fellow C2 classified riders in the 40km road race at Fuji International Speedway.
She suffered a spinal cord injury from an accident, and only made her international Para cycling debut four years ago.
Ellington was 30 seconds behind the overall leader after the first 13km lap, a minute behind the leading C2 rider after the second lap and three minutes at the finish in 53m06s, after a close battle with Irish C3 rider Richael Timothy.
"Just like Nicole Murray the previous day, Sarah fought really well and showed excellent strength to rejoin the bunch on the climb on each of the first two laps," said head coach Stu MacDonald.
"She lost a bit too much distance to catch back on the final lap and had a close battle with the Irish rider who sat on her for most of the lap and then pipped her in the sprint finish.
"With more experience and confidence riding at speed in a bunch Sarah will be a competitive rider at the highest level. I was happy with her performance today and her campaign. She will learn and grow as an athlete with this experience."
MacDonald said he was pleased with the overall performance in the challenging environment of the Paralympics, with mixed classification grades and testing conditions especially the extreme heat for the time trials followed by cool and wet conditions in the road races.
"I am proud of the whole team that are here representing New Zealand, both the athletes and the staff.
"I am truly thankful for the commitment that everyone has made in helping us to get here. And while we are unfortunately leaving without medals, we will be back stronger and faster and much better for this experience."
The New Zealand Para cycling team fly out of Japan on Saturday evening.
CAPTION: Sarah Ellington battles the final sprint with Ireland's Richael Timothy in the women's C1 to 3 classification road race at Fuji International Speedway. (Photo Credit: Casey B Gibson/Cycling New Zealand)