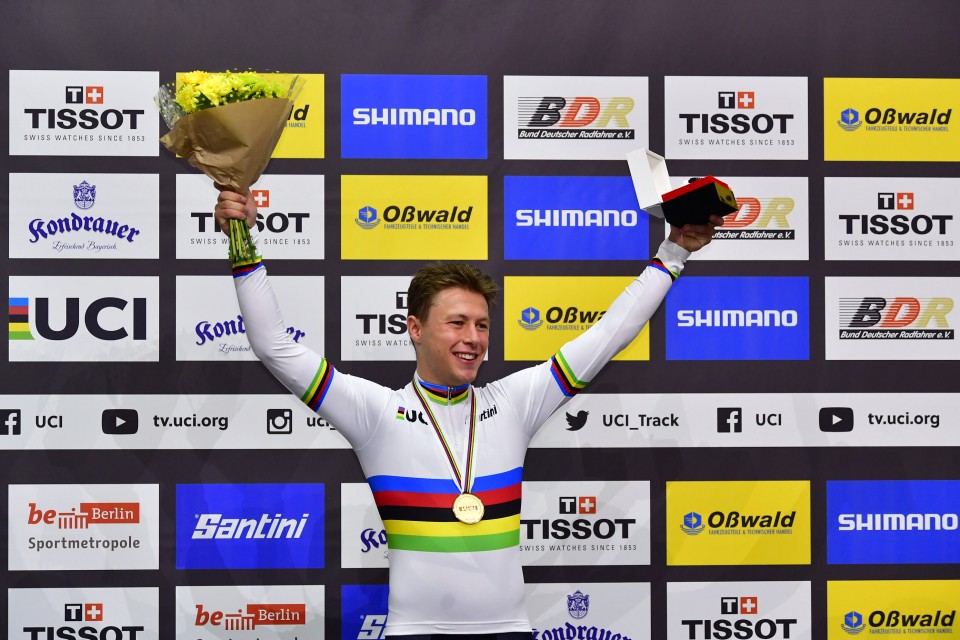 Only a few weeks after the Tokyo Olympics, Cycling New Zealand is beginning the qualification process for the 2024 Summer Olympic Games in Paris.
Four riders will compete in this month's re-arranged UCI Track Cycling World Championships in Roubaix, northern France on October 20-24.
The original world championships in Turkmenistan were cancelled because of covid-related issues in the country that made it impossible to stage the event.
The Vantage New Zealand Team comprises Tokyo Olympic riders Aaron Gate and Corbin Strong, plus Ally Wollaston and Michaela Drummond, with both women competing on professional road teams in Europe. Waikato's Rylee McMullen, currently riding for Andy Schleck-Immo Losch women's cycling team, will be the non-travelling reserve.
Gate has fully recovered from his fractured clavicle after his crash at the Olympics, and has returned to road racing with his Black Spoke Pro Cycling team who are based for the season in Belgium, while Strong races for the Dutch-based SEG Racing continental team.
Drummond rides for Italian team BePink, who compete mostly on the Women's World Tour, while Wollaston has taken a break from the Vantage elite track programme to race NXTG Racing, a continental team also based in Italy.
Covid travel restrictions combined with Tokyo preparations meant that New Zealand did not compete in the newly-devised Nations Cup events earlier this year. The Nations Cup, which replaces the previous World Cup competitions, forms the major qualifying process for the world championships.
After qualifying quotas for nations were completed for the 2021 world championships, the UCI offered New Zealand one spot each in the male and female omnium and madison events, the men's Points race where Strong is the defending champion, and the women's keirin, with Ellesse Andrews as an Olympic medallist.
"These world championships are crucial to start the qualification towards Paris 2024. Good results now give us a better chance to enter future events in a stronger qualifying position so, it was important to be represented in as many nation-quota events as possible," said Cycling New Zealand high performance director, Martin Barras.
"We do not want to fall too far behind in qualifying nation spots and therefore place additional pressure on us for the all-important 2022 season.
"Most of our track riders are still on a break in New Zealand but several are involved on the road for their respective professional teams in Europe and were keen to compete.
"With the sprinters back in New Zealand, and the obvious challenges travelling and then returning to New Zealand in the current covid climate, we chose not to take up the keirin spot."
Former Commonwealth Games track gold medallist, national road champion and accomplished WorldTour professional, Shane Archbold, will act as team director.
CAPTION: Corbin Strong in his rainbow jersey after winning the Points race at last year's UCI Track Cycling World Championships. (Credit: Rob Jones)