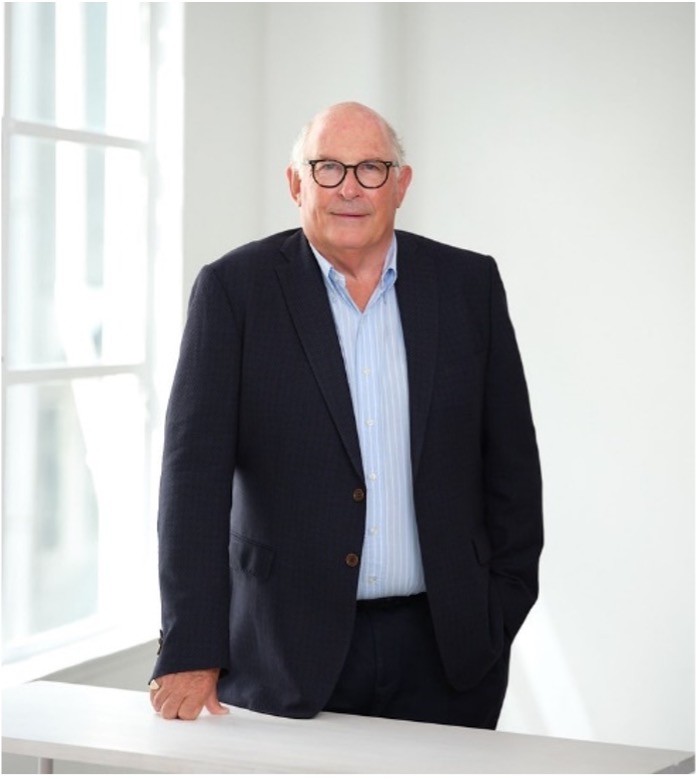 Hon. Kit Toogood KC - Independent Chair
The Hon. Kit Toogood KC is Chair of the Cycling Integrity Steering Committee appointed by Sport New Zealand and Cycling New Zealand. Kit has recently completed sitting as a High Court Judge with more than 11 years of experience and brings a wealth of knowledge, integrity, and mana to the committee.
Kit's nearly 40 years of legal practice before becoming a judge included advising government departments and other major employers on cultural and structural issues. He advised national sporting organisations on disciplinary, and governance matters and conducted sports disciplinary hearings and investigations. A foundation Deputy Chair of the New Zealand Sports Tribunal, Kit is a current member of the panel of arbitrators of the Court of Arbitration for Sport, Lausanne, Switzerland.
Kit was a member of the Prosecutor Panel for the Serious Fraud Office. He is a former member of the Police Tribunal and was a member of the panel appointed to investigate and report on Police disciplinary charges. Kit Toogood KC is a former Treasurer and Vice-President of the New Zealand Bar Association.
His governance experience with not-for-profit organisations includes chairing the boards of Downstage Theatre (Wellington), the Royal New Zealand Ballet and the Auckland Theatre Company. He is Chair of the Advisory Committee to the Auckland Art Gallery Toi o Tāmaki. Kit brings considerable experience in mediation, arbitration, and investigations to his role as Chair of the Cycling Integrity Steering Committee.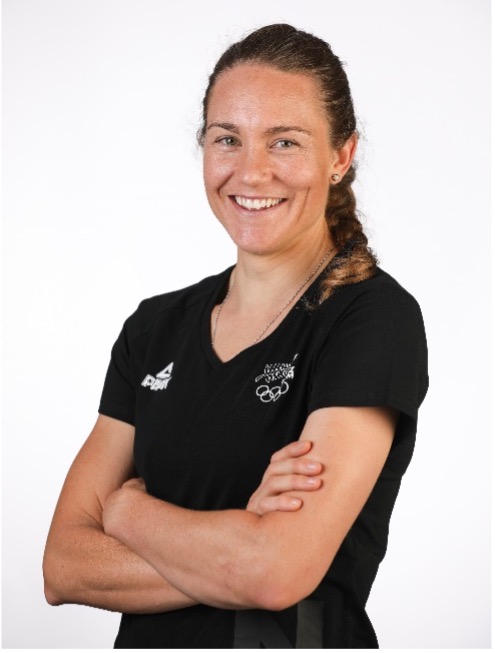 Jaime Nielsen - Athlete Representative Member
Jaime Nielsen's passion from the age of 14 years old has been sport. She fundraised and relocated to the South Island at 17 years old to train for the Junior World Rowing Championships in Greece. Early on she had many challenges that shaped the athlete she is today. She was a gold medallist at the U23 World Rowing Championships back in 2004, and achieved this while studying full time at the University of Waikato.
Jaime was established in rowing before making a fast-track transition to cycling in 2009, where a silver medal at the World Track Cycling Championships cemented this transition. Born in the Waikato region, she started cycling pre-centralisation where Invercargill was the congregation location around pinnacle events and selections.
In 2015 Jaime raced as a time trial specialist with a professional womens road cycling team in Italy. After the Rio 2016 Olympics she staged a home NZ hour track record attempt in Cambridge.
Jaime returned to her third Olympic Games in Tokyo stronger after becoming a new mother, appreciating what life balance can bring to performance. She has recently stepped away from high performance life after the Tokyo Olympics at 36 years old.
Jaime completed the Oxford Womens Leadership course last year. She reflects on her wealth of experience and expertise, golden threads from many coaches and support staff, and interactions with outstanding athletes parallelling her journey, and is excited about this opportunity to give back to her sport and the people involved.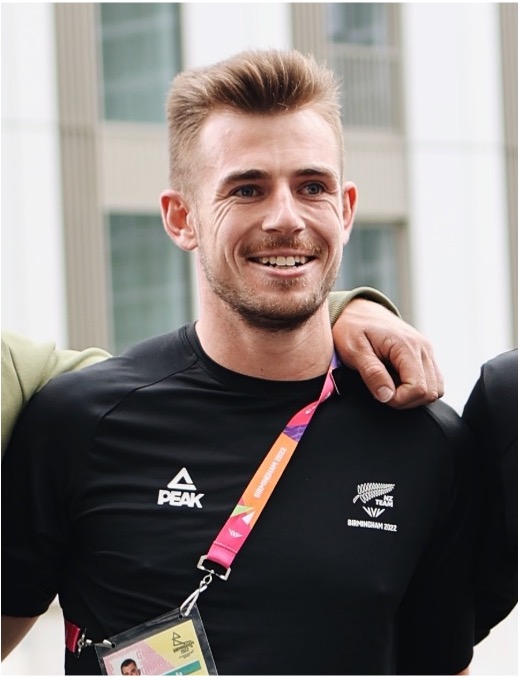 Sam Dakin - Athlete Representative Member
Sam Dakin is originally from Auckland but has been based in Cambridge as a part of the Cycling New Zealand high performance programme since 2019. Since moving to Cambridge, Sam has become an Olympian, and Commonwealth Games medallist and has been heavily involved in athlete and mental health advocacy.
Sam is the current co-chair of the AVC, and an active member of the NZOC ALN. Alongside this, he has co-founded Podium, a platform that helps athletes find opportunities outside of sport, as well as Slow Coffee Roasters.
Through all of these endeavours, Sam has learnt many lessons, made plenty of mistakes, and through this has achieved success on and off the track. Combining all these elements together, Sam provides a unique and authentic voice for athletes to the committee.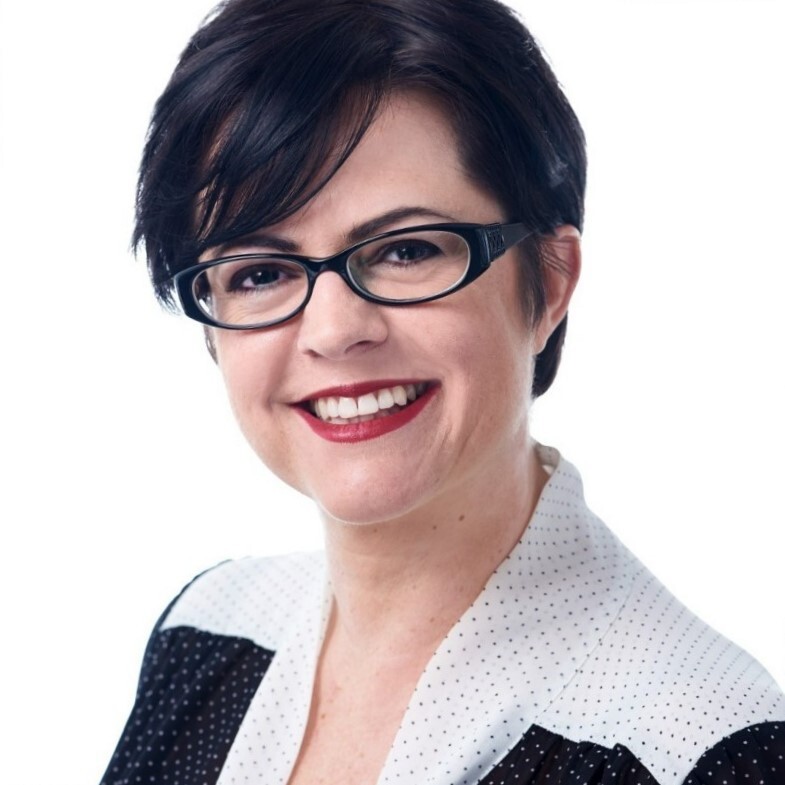 Bronwyn Hall - Sport New Zealand Nominated Member
Bronwyn has a diverse sector background including retail, energy, software tech, manufacturing, and consulting. Bronwyn has held senior leadership roles in a variety of local and multi-national organisations, predominantly leading complex culture, change, and transformation programmes.
Bronwyn holds an MBA, has attended leadership training at Stanford University, and actively maintains ongoing learning on progressive workplace practices. Bronwyn is a member of the NZ Institute of Directors, the Australian Human Resources Institute (AHRI), Chartered Institute of Personnel & Development (CIPD – UK), and the Society for Human Resource Management (SHRM – USA).
Bronwyn is driven towards achieving outcomes and delivery through people and performance, with a particular passion and purpose for mahi that benefits Aotearoa. This has included volunteer roles at Business Mentors NZ, and Manaaki (small business), and founding the first Agile HR Meetup in NZ.
Bronwyn is currently the Group Manager, People & Culture for Sport New Zealand.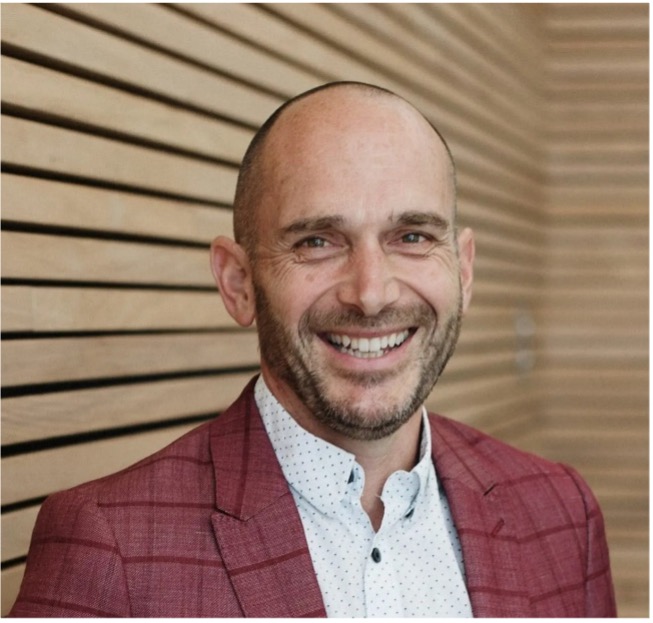 Simon Wickham - Cycling NZ Nominated Member
Simon has over 30 years' experience in sports management and governance and more than 20 years' experience as a Chief Executive, with leadership roles both inside and outside the sports sector.
He brings hands-on experience from a national sporting organisation perspective to the CISC, having previously been Chair of Gymsports New Zealand and Chief Executive of Yachting New Zealand. Simon was a Board member of the New Zealand Olympic Committee (NZOC) between 2005 – 2017 serving several of these years as Deputy Chair and also represented the NZOC on the Board of High Performance Sport New Zealand for seven years. Simon is the current Chair of the NZ Olympic Committee's Selection Panel and he's been a member of that panel since 2005 for every Winter and Summer Olympic Games, the Commonwealth Games and several Youth Olympic teams. He was the CEO of The Trusts Arena, which hosted several world and national sporting events during his tenure, including the Netball World Championships and World Junior Badminton Championships.
He has also been a selector for the Don Oliver Youth Sports Foundation's, supporting up and coming West Auckland athletes since 2012 and a judge of the Sport Waitakere Excellence Awards between 2012 – 2019. His previous work for the Hillary Commission in the late 1990s gave him involvement with almost every national sporting organisation, and previous roles with Sport Manawatu touched many levels of grassroots sport at club, school, and regional level. He was a member of SPARCs Ministerial Taskforce for Talent ID and Development in the early 2000s.
Simon has garnered, and enjoys applying, knowledge learned from world leading business schools he has attended including Stanford University's Senior Executive Program and the renowned Swiss based management institute, IMD, where he completed programmes in High Performance Leadership and Advanced Strategic Management. Closer to home he's undertaken the Advanced Management Programme at Melbourne University's Mt Eliza Business School and most recently (2022) completed the Harvard University Law School's Leadership in Law Firms Programme prior to joining Harkness Henry, a specialist law firm based in the Waikato, as CEO.
In his spare time he enjoys time with his family - they love to regularly make the most of the great outdoors together skiing on Mount Ruapehu (where he volunteers as a member of Tukino's Ski Patrol) and they love scuba diving and spending time on and in the sea together in the warmer months.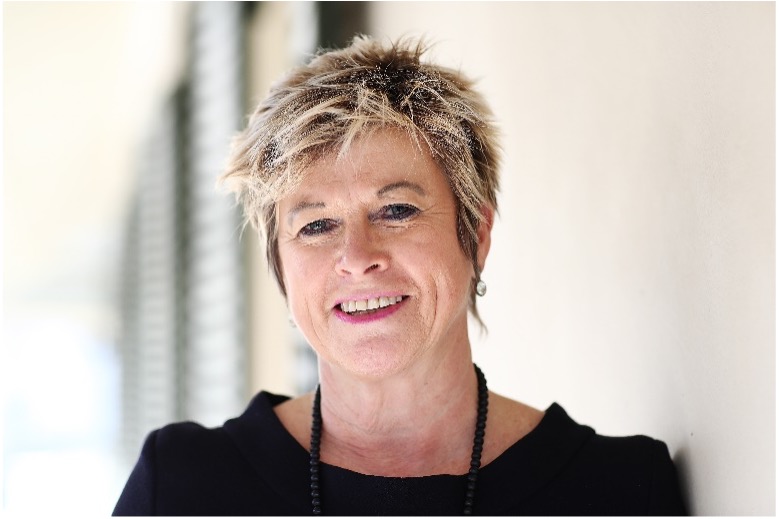 Kereyn Smith MNZM - Ex Officio Member
Kereyn is the Transformation Director, Cycling NZ and is an ex officio member of the Cycling Integrity Steering Committee.
Kereyn recently completed a successful 11-year tenure as CEO of the New Zealand Olympic Committee (NZOC). During this time, she led and oversaw New Zealand team campaigns spanning three Olympiads – Summer Games (London 2012, Rio 2016, Tokyo 2020), Winter Games (Sochi 2014, PyeongChang 2018, Beijing 2022) and two Commonwealth Games (Glasgow 2014, Gold Coast 2018).
Previous roles include NZ Academy of Sport (South Island) CEO, Hillary Commission (now Sport NZ) General Manager, Regional Sports Trust CEO, Private Secretary to the Minister of Sport, and a Physical Education teacher.
Kereyn has been Vice President of the Commonwealth Games Federation since 2015, serves on the International Olympic Committee (IOC) Sport and Active Society Commission and was member of the IOC Evaluation Commission for the 2024, and 2028 Olympic Host Cities.
She was Vice President of World Netball, Chair of Netball New Zealand and was awarded Netball NZ Life Membership in 2012 and a World Netball Service Award in 2017. Kereyn has also served as a Trustee of the Forsyth Barr Stadium, Council Member of the University of Otago, Director of the Highlanders Rugby Franchise, a member of the New Zealand Rugby Committee. She was a founding Board member of the International Working Group on Women and Sport.
Kereyn received the 2022 ISPS Handa Sport NZ Leadership Award and was named a Member of the New Zealand Order of Merit for services to sports governance in 2015. She has recently taken on a role as Transformation Director for Cycling NZ with a brief to drive the implementation of the 2022 Inquiry into Culture and Wellbeing, and to help rebuild the strength and resources of Cycling NZ.