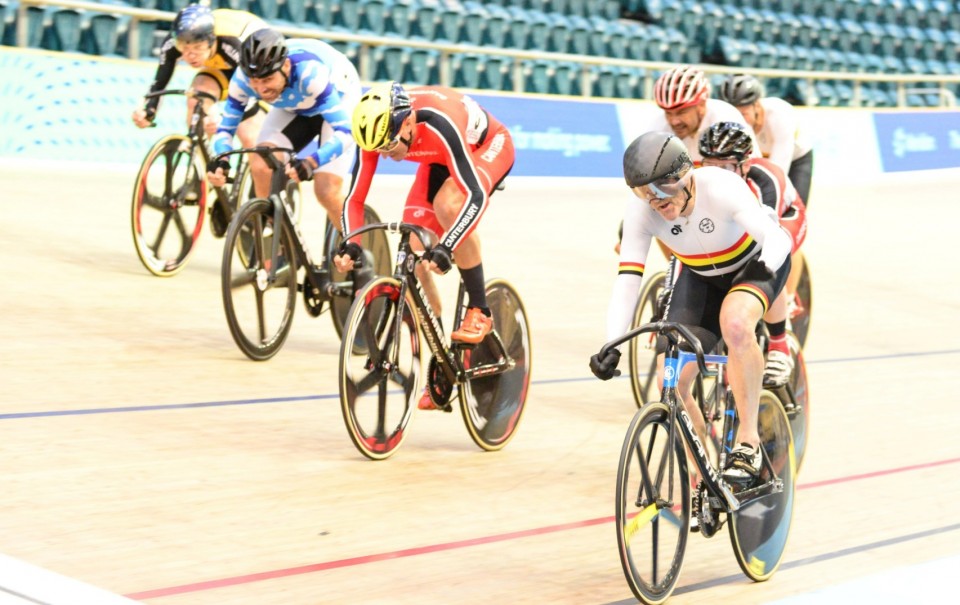 Around 80 riders from throughout New Zealand will head to Cambridge for the annual Masters Track National Championships at the Grassroots Trust Velodrome.
The three-day championship is the second time that Masters riders have had the velodrome to themselves, with the under-15 and under-17 junior riders now competing at the New Zealand Championships.
There are several Masters riders who are world and national champions competing this week, headed by 79-years-young Roger Bates from Nelson.
There are several riders with rainbow jerseys or placing at the world championships including the likes of Raglan-based Grant Tyrell (55-59yrs), a former world champion in the scratch race, and well known for his role in helping with the build of the velodrome at Cambridge.
Auckland's Penny Pawson, from the Counties-Manukau club, won a world title in the points race and has other medals in the 45-49 years division, and raced in the elite category races last season. Her husband Tim Pawson is a former Commonwealth Games medallist and Olympian, both competing in the 50-54 years age group.
Auckland's Colin Claxton, racing in the 70-74 years age group, is a two-time world champion, while Canterbury's Graeme Litt also claimed a world medal.
Southland's Neil Familton, 60-64 years, is a multi-national champion, as is Cambridge rider Julie Graddon (60-64 years).
Watch also for the likes of well-known cycling rider, coach and administrator, Graham Bunn from Te Awamutu and Waikato's Lindsay File, a world-class para cyclist.
Competition starts on Thursday at Grassroots Trust Velodrome, with heats from 10am and finals from 5pm on Thursday and Friday and 4pm on Saturday, with entry free for the public.
Caption: Cambridge-based Antony Brown (Waikato) on his way to victory at the Masters Track National Championships last year, will be back to compete this week in the 55-59 years age group.
Details: http://masterstracknationals.nz/