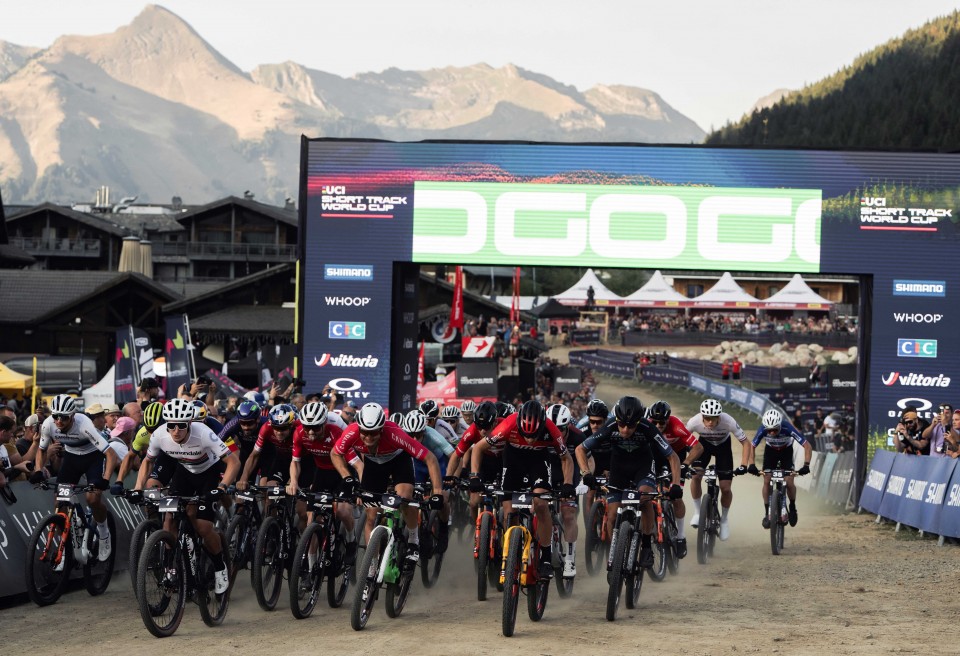 A bone-dry and rutted downhill course resulted in plenty of carnage in the UCI Mountainbike World Cup at Les Gets in the French Alps.
World Championship medallist Sacha Earnest, chasing her third World Cup win in the junior women's downhill, was one of many riders who came down in the junior women final but recovered to finish fifth.
The New Zealand junior champion had gone through the early time checks over six seconds up on the fastest time before crashing. She got back on her bike to complete the course, finishing only six seconds behind the winner, Valentina Roa Sanchez.
The Auckland rider has moved to fourth in the World Cup standings, although she is returning to New Zealand and will bypass the remaining two rounds in North America.
Christchurch rider Luke Wayman (The Alliance), the national junior champion, was best of the kiwi junior men in 16th place, 16 seconds behind winner Ryan Pinkerton (USA) with fellow kiwi Joe Millington (Rotorua) in 22nd.
Meanwhile Tuhoto-Ariki Pene and Matthew Walker are the only New Zealand men to qualify for the semifinals of the elite men's downhill, while no kiwi women made the cut in the elite qualifying over the challenging Les Get course.
World No 16 ranked Anton Cooper was the only New Zealand in action in the cross-country short track race, finishing 25th to earn a third row start for Monday's race (NZT)
Tomorrow is the semifinals and finals of the elite downhill.
Results:
Downhill, Junior Women final: Valentina Roa Sanchez (COL) 4:07.007, 1; Sacha Mills (AUS) at 3.3s, 2; Lais Bonnaure (FRA) at 3.5s, 3. Also: Sacha Earnest (NZL) at 6.9s, 5.
Junior men final: Ryan Pinkerton (USA) 3:25.358, 1; Jan Mozell (CAN) at 3.72s, 2; Evan Medcalf (USA) 3.77s, 3. Also NZers: Luke Wayman (The Alliance) at 11.0, 16; Joe Millington at 14.8, 22.
Qualifying, Women Elite: Valentina Holl (AUT) 3:48.671, 1; Marine Cabirou (FRA) at 3.4s, 2; Monika Hrastnik (SLO) at 6.7s, 3. Also NZers: Jenna Hastings (Pivot Factory) at 28.4s, 23; Kalani Muirhead (KiwiDH) at 1:35.8, 34.
Elite men: Bennoit Coulanges (FRA) 3:22.612, 1; Loris Vergier (FRA) at 0.9s, 2; Dakotah Norton (USA) at 1.3s, 3. Also: NZers: Tuhoto-Ariki Pene at 7.1s, 26; Matthew Walker (Pivot Factory) at 10.6s, 54;Wyn Masters (GT Continental) at 12.3s, 67; Brook MacDonald (MS Mondraker) at 12.9s, 76; Geroge Brannigan (NS Bikes UR) at 13.0, 77; Nico Arnold at 17.5s, 100; Sam Hawkesby-Browne (NZL) at 18.6, 105; Sam Gale at 18.8, 106;
Cross-country, short course: Elite men: Victor Koretzky (FRA) 20:33, 1; Jordan Sarrou (FRA) same time, 2; Luca Schwarzbauer at 2s, 3. Also: Anton Cooper (Trek Factory, NZL) at 27s, 25;