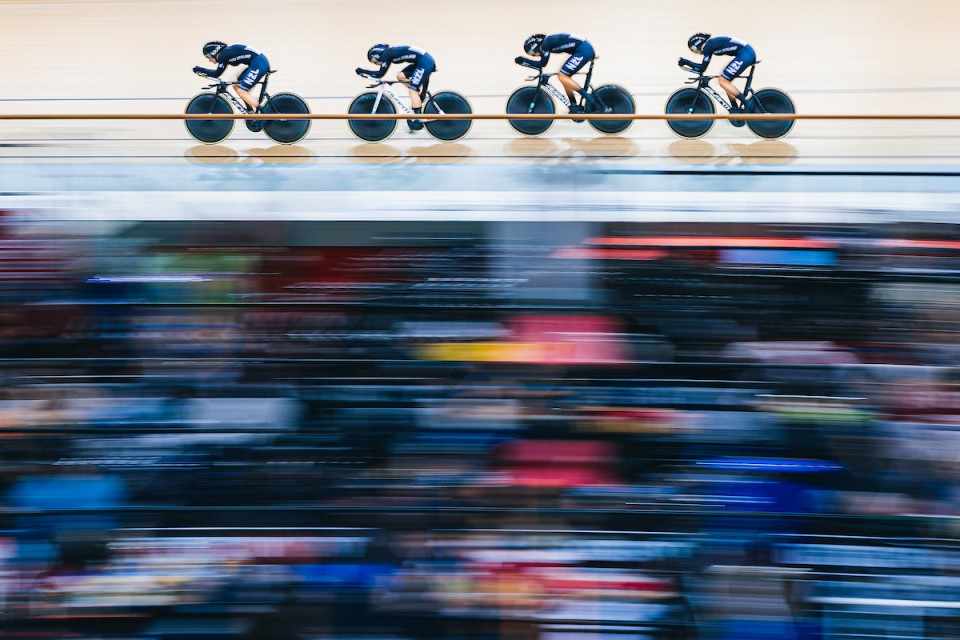 Cycling New Zealand is hoping to build on the excellent start to the season when they compete in the second UCI Track Nations Cup in Cairo starting on Wednesday (NZ time).
The 14-strong squad is in Egypt for the second of three Nations Cups, which is a super-version of the previous World Cup competitions to qualify for the world championships as part of the road to the Paris Olympics. It is a four-day competition at the Cairo International Velodrome, a roofed facility but open on the sides, and built to host the UCI Junior Track World Championships last year.
The team is looking to build further on the successes from the first round in Jakarta where they picked up six medals including three gold which has provided high rankings towards the world championships later in the year.
New Zealand is ranked top in both men's and women's omnium and in the top-eight in first in virtually all Olympic disciplines.
Some of the key females from Jakarta competing in Cairo include Ally Wollaston, who won three gold medals, Bryony Botha and Ellesse Andrews, while there are others having their first opportunities with several riders having returned to their professional teams in Europe.
The women's endurance squad is anchored by Wollaston, Botha and Emily Shearman with the addition of Tokyo Olympian Jessie Hodges returning from injury and Sami Donnelly, who rode in the Nations Cup last year.
The women's sprint combination of Andrews, Rebecca Petch and Olivia King are unchanged, and looking for advancement in the team sprint rankings.
The men's endurance squad sees George Jackson and Dan Bridgwater return from Jakarta to be joined by Commonwealth Games medallist Tom Sexton and two newcomers in Nelson's Keegan Hornblow and Cambridge rider Kyle Aitken, who competed at the Cairo track at last year's junior worlds.
High Performance squad rider Callum Saunders comes from winning the national keirin and sprint titles last weekend to replace Sam Dakin who is recovering from injury after crashing in the keirin final at Jakarta.
Competition begins on Wednesday (NZ time) with team pursuit qualifying with medals in this and team sprint on Thursday along with elimination races. The final two days on Friday and Saturday comprising sprint, keirin, omnium and madison.