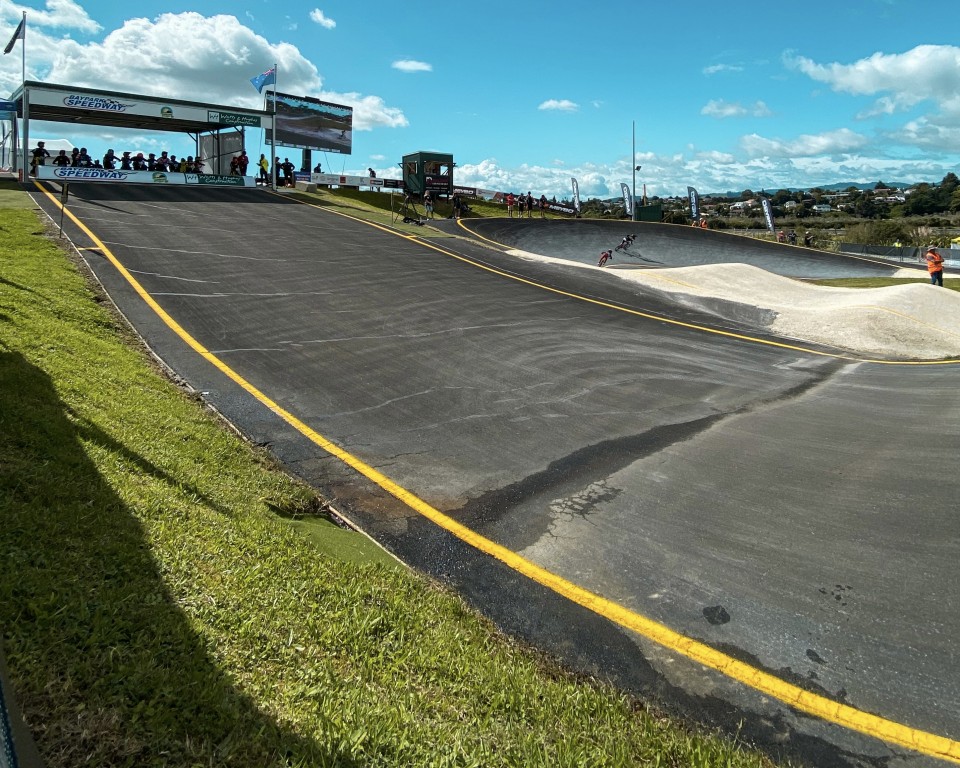 A small but select field of world-class BMX riders will vie for honours at the BMX New Zealand 2023 National Championships in Tauranga on Sunday.
The elite championships form part of the overall national championships for Challenge (age group) competitors with around 600 event entries from riders five years and under to over 60 years young competing at the Tauranga BMX Club facility at Cambridge Park.
Practice was underway on Friday, which also included trials to select the New Zealand team for the Mighty 11s international against Australia.
Competition gots underway on Saturday with the elite riders competing for the national honours on Sunday over two heats and a final.
There will be different national champion in both female and male with last year's winners Michael Bias and Rebecca Petch not racing. Bias is based in France preparing for the key World Cup season while Petch is focussing on her move to track cycling, part of the women's team sprint attempting to qualify for the Paris Olympics.
The elite and under-23 riders are combined, with North Harbour professional Rico Bearman chasing his first national title as an elite, after winning two rounds of the UCI World Cup in under-23 competition last year.
Cambridge rider Rico D'Anvers will compete in the under-23 grade which he won in 2022. Te Awamutu's Cole McOnie is looking for his first Elite National title, while Cambridge rider Bennett Greenough has strong credentials to challenge D'Anvers for the under-23 jersey.
For a decade the women's elite title has been claimed by either Petch or London Olympic medallist Sarah Walker, so- Sunday's winner will be stepping into unchartered territory.
Rotorua's Megan Williams enters the Elite Class, choosing to go directly from Junior last year and skipping the under-23 ranks. Te Awamutu's Baylee Luttrell is the 2022 under-23 champion and will be looking to take another title in her final year in the class.
Brilliant Cambridge prospect Leila Walker, who won a UCI under-23 World Cup in her first season on the circuit last year, is chasing the Junior Women title in her final year in the class.
Watch too for Hamilton's Caitlin Georgantas, the Te Awamutu pair of Amber Robson (under-23) and Brooke Penny (junior women), and Kapiti under-23 Olivia Levens.
Racing begins 10am on Sunday.