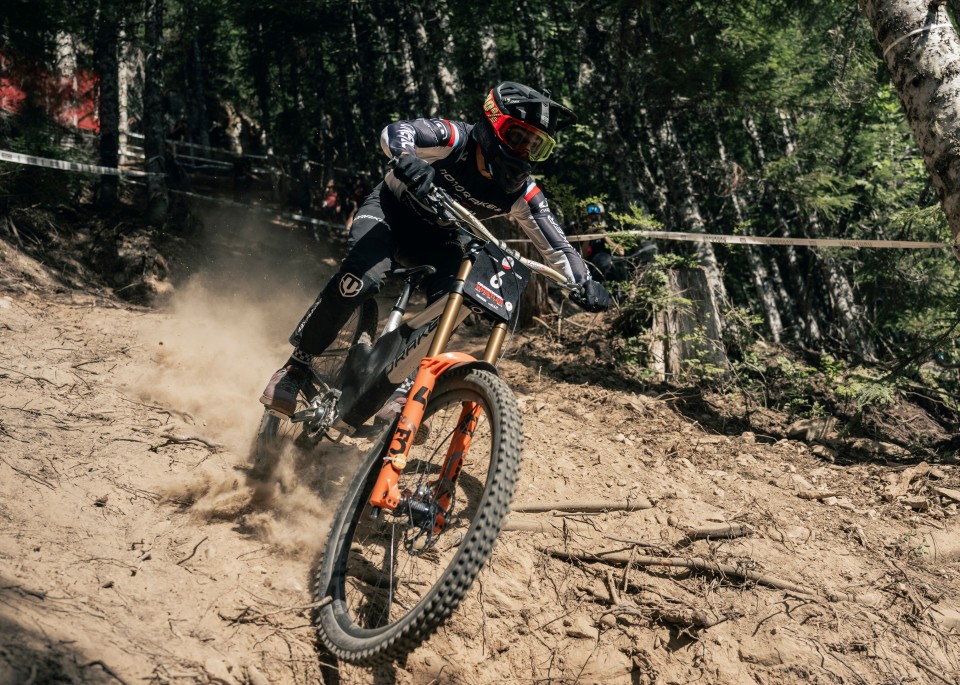 Rotorua's Tuhoto-Ariki Pene again led the way for New Zealand male gravity riders in the sixth round of the UCI Mountain Bike World Series at Les Gets in France.
Pene, the only New Zealand rider to qualify for the final, was 19th over a challenging dry and rutted downhill course in the Haute-Savoie region of the French Alps.
Pene and Pivot Factory rider Matthew Walker, who is also competing in the Enduro World Series, were the only New Zealand riders to make the semifinals at Les Gets on a day dominated by home nation riders.
A massive number of spectators thronged to the region to see Benoit Coulanges, the top qualifier, claim the win, with just half a second separating the top five riders that included three Frenchmen.
Pene, the MS Mondraker professional, has qualified in four World Cup finals this year and semifinals in the other two stops to be 27th on the world standings. He is the best of the New Zealand gravity riders, with two stops remaining at Snowshoe in USA and Monte Sainte Anne in Canada.
The action moves to cross-country tomorrow with elite and under-23 races before the marathon and enduro events next week.
Results:
Elite men: Benoit Coulanges (FRA) 3:22.612, 1; Loris Vergier (FRA) at 0.9s, 2; Dakotah Norton (USA) at 1.3s, 3. Also: NZers: Tuhoto-Arioki Pene at 7.1s, 26; Matthew Walker (Pivot Factory) at 10.6s, 54;
Downhill final, men: Benoit Coulanges (FRA) 3:19.573, 1; Andreas Kolb (AUT) at 0.16s, 2; Loris Vergier (FRA) at 0.36s, 3. Also: Tuhoto-Ariki Pene (MS Mondraker) at 6.1s, 19.
Women: Marine Cabriou (FRA) 3:47.390, 1; Monika Hrastnik (SLO) at 3.97, 1; Nina Hoffmann (GER) at 4.41s, 3.