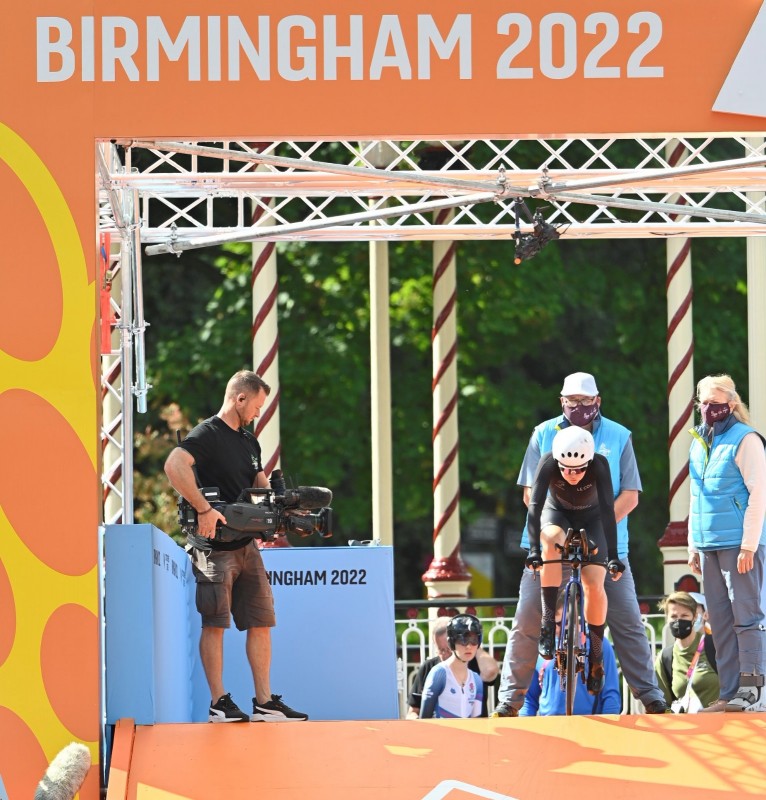 New Zealand most successful female road cyclist, Georgia Williams, has announced her retirement from the sport at the end of the season.
The 30-year-old from Auckland, currently riding for World Tour team EF Education-TIBCO-SVB, is keen to remain an active part of the sport going forward.
Williams has won the elite women's road race title four times, equal with former track teammate Rushlee Buchanan, and claimed five elite time trial titles, equal with Melissa Holt. Her total of nine national elite titles surpasses the eight by Holt and five by Buchanan. She was second across the line in the road race this year, but was first elite with overall winner Ally Wollaston taking the under-23 honours.
Her performance at the Santos Tour Downunder Femme in 2017 led to a call-up from World Tour team Mitchelton Scott, with the Australian team needing a replacement.
Her double win in time trial and road at Napier in 2018 led to fifth place in the Herald Sun Tour as Williams became an integral part of the Australian World Tour team for six years, before moving to EF Education-TIBCO-SVB this year.
Williams first emerged on the track, winning the silver medal at the UCI junior world championships in the team pursuit at Italy in 2010 with Alexandra Neems and Liz Steel. She followed this with silver in the individual pursuit the following year in Moscow, while finishing sixth in the junior time trial at the road world championships in Copenhagen the same year.
She became an integral part of the elite track squad, ultimately earning selection to the Rio Olympics in 2016.
Williams had already developed road links with Italian BePink professional outfit from 2013, before her transition fulltime to the road in 2017.
Her double national road championship titles in time trial and road in Napier in 2018 led to a career-best 11th placing at the world championship time trial and went on to win a silver medal in the road race at the Commonwealth Games on the Gold Coast that year.
She followed this with a bronze medal in the time trial at the Birmingham Commonwealth Games last year.
Ironically this season Williams has enjoyed arguably her most successful season on the road, with two podiums at the Tour Downunder where she finished third overall, and is currently ranked 55th in the world.
"Cycling has given me some amazing experiences and I have got to travel the world," said Williams. "Of course it has been thousands of kilometres of training and racing but it has been an amazing experience, and along the way I've made some great friends.
"I knew that it was time. I am ready to move on in my life, which at this stage will continue to be based in Europe, but I would like to stay involved with the sport that I love."
Cycling New Zealand praised Williams for her immense contribution on and off the bike, across track and road.
"Georgia was a brilliant track rider before moving her focus to the road, where she has become a massive asset to the GreenEdge organisation both on and off the bike," said Cycling New Zealand's Graeme Hunn.
"She has returned home most years and supported the national championships, as well as making herself available for Commonwealth and Olympic Games and world championships.
"Georgia is a model professional on and off the bike, and Cycling New Zealand will continue to work with her to assist and open doors for her to develop the next part of her cycling career as a coach or a sports director.
"She has a huge knowledge-base, is noted for her outstanding work ethic and her team ethos. She deserves all the plaudits that come her way, and we will be reaching out to her to celebrate her career when she next returns home."