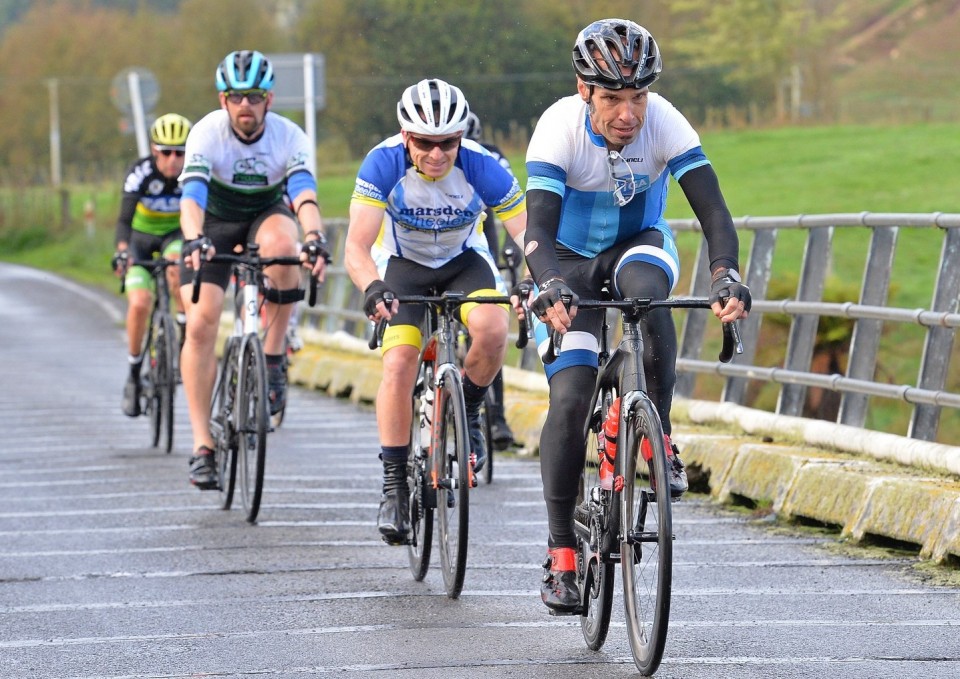 VANTAGE AGE GROUP ROAD NATIONAL CHAMPIONSHIPS, ROTORUA, DAY 2 WRAP
New Zealand's leading Para cyclists braved the conditions to produce quality performances on the second day of the Vantage Age Group Road National Championships near Rotorua today.
Leading the way was Tauranga Paralympian Fraser Sharp, who followed up his win in the C1-5 time trial with victory in the road race as he eyes his second Paralympics in Tokyo later this year.
He was one of nine riders who followed wins in Friday's time trial with victory in today's road races with a further seven on the podium today after winning yesterday around a challenging and hilly circuit in the Waikite Valley, 30kms south of Rotorua.
The championships have attracted around 550 cyclists from the Far North to Southland in a three-day event with racing for riders under-15 years to senior, Masters from 35 years to over 75 years and Para cyclists.
Others to record the double with road race wins today comprised Caoilinn Gray (Te Awamutu Sport) under-15 girls, Penny Pawson (Counties Manukau) in Masters 4, Sandy Wiggins (Cycling CHB) Masters 5, Carol McCullum (Ramblers) Masters 6, Mary Jones (Canterbury) Masters 7, Joshua Rowe (Te Awamutu Sports) under-15 boys, Tinsley Janes (Counties Manukau) Masters 8 and Steve Donnelly (Te Awamutu) in the Para cycling tandem.
Sharp, 44, sprinted his way to the win in the C1-5 road race over 61kms after breaking away with second placed Steve Knott (Marsden Wheelers) on the first of two laps in windy and damp conditions.
"There was a group of us and I saw a gap as we went up the hill and thought to myself, why not? So I just went," said Sharp. "Steve went on my wheel and we rode together. It was nice to have some company. It would have been a bit lonely with a 60km TT.
"The weather this morning it was not so good – it was wet and caution needed to be taken on the corners. I gave it five out of five for the course. It suited me, it was a strong man's course and that's what I am."
Sharp suffered from multiple fractures, irreparable brain injury and 30 days in a coma after he was hit by a car 18 years ago. He re-found his passion for riding and exercise, completing Ironman and was a late addition to the Rio Paralympics cycling team where he placed eighth in the time trial.
He is keen to chase the medals in Tokyo this year.
At the other end of the age range was the youngest winner today in Te Awamutu Sports rider Caoilinn Gray who followed her time trial win with victory in the under-15 road race in a photo finish ahead of Mille Donald (Port Nicholson Poneke).
The win also cemented her place as winner of the National Road Series, a new initiative across a number of events this year.
"I tried to break away earlier but I couldn't drop Millie (Donald) and we had to start the sprint early because it was a downhill. It seemed to be constantly uphill which made it tough," said Gray.
"I got into cycling through my older sister and I started when I was three years old. I've always been riding. It's pretty competitive between my sister and I.
"I just want to stay in the sport and keep having fun doing it. In the future to make the junior worlds and go on from there would be quite cool."
There were some impressive displays from the Masters riders, and none more so than Auckland's Penny Pawson, a Masters world champion on the track, and winner of the Masters 4 (50-54 years) road race today to follow her time trial win on Friday.
She held off Hamilton's Amanda Till in the sprint on a challenging day in the conditions.
"We had wind, rain, hail, freezing feet and a very lumpy course," said Pawson. "We went clear at 10km and saw the Masters 3 women and went through them. It was just Amanda and I for much of it – a fantastic and hard time trial and really good racing."
It is a cycling household for Pawson, wife of Commonwealth Games medallist Tim Pawson, with sons Edward and Bernard also competing this week.
"My husband finished seventh in his age group and my son Edward was seventh in his time trial yesterday and Bernard is also giving the sport a nudge.
"It is logistically challenging but heaps of fun. It is getting pretty tight in the garage fitting all the bikes.
"I love competing and going hard, looking for the next opportunity to improve. I tried for a record attempt on the track a few weeks ago and just missed out. There are other things – I am thinking about the hour record a bit.
"What inspires me is seeing the Masters women 8 (70-74 years) having done the time trial and I was so impressed and inspired by them and makes me want to keep going."
The championships finish on Sunday with more age group and the senior racing that includes a number of the Olympic-bound track endurance riders.