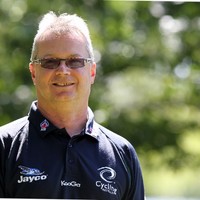 "Cycling New Zealand has taken swift action following a breach of its Code of Conduct at the Tokyo Olympics," said Cycling New Zealand Chief Executive Jacques Landry today.
"After the Games team returned, I became aware of a possible integrity breach that had occurred during one of the cycling events."
"I immediately carried out a preliminary investigation. That led me to alert the New Zealand Olympic Committee (NZOC) which has jurisdiction over the New Zealand Team at Olympic Games. They then undertook an independent investigation which found that both its and Cycling New Zealand's Codes of Conduct had been breached," he said.
"As I result, I initiated discussions with the High Performance Director Mr Martin Barras."
Mr Landry said that while Mr Barras was not directly involved in the incident, as Director he was ultimately responsible for the conduct of the New Zealand Cycling Team at the Olympic Games.
"He has therefore tendered his resignation, which I have accepted."
"Cycling New Zealand was extremely disappointed to learn of this incident. The Code of Conduct has been made patently clear to everyone, especially since it was strengthened after 2018," he said.
Mr Landry said that Cycling New Zealand is providing support to the athletes involved because this incident is being made public.
"Out of respect for the participants who took part in the investigation under conditions of confidentiality, no-one at Cycling New Zealand is able to make any further comment on the matter."
Cycling New Zealand has also appointed Amy Taylor as interim High Performance Director. She is currently the organisation's High Performance Para cycling transition manager, as well as High Performance coach development manager.
Mr Landry said that Cycling New Zealand would like to acknowledge the valuable contribution that Mr Barras has made since commencing at Cycling New Zealand in November 2017.
"New Zealand cyclists have achieved some outstanding results over that time across all disciplines and he has helped build structures and systems which will provide a strong base for success in future years."
ENDS
Contact: media@cyclingnewzealand.nz