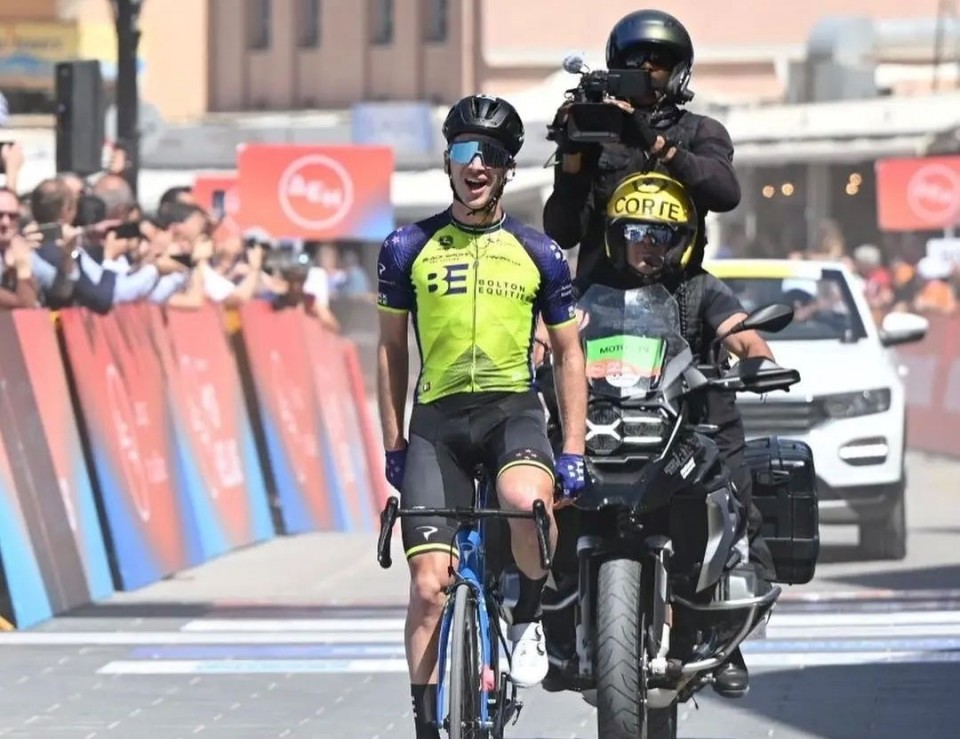 Aaron Gate has claimed the opening stage of the Tour of Hellas in Crete for his Bolton Equities Black Spoke team today.
Gate, who had recent success winning titles on the track and road for Cycling New Zealand at the recent Oceania Championships in Brisbane, returned to join his Black Spoke kiwi team in Europe.
Teammate James Fouche drove the early break in the UCI 2.1 opening stage of 190km from Heraklion to Chania, with Gate escaping off the front on the hilly stage.
He won by 1:46 from the remains of the peloton.
"It felt bloody good to chalk that one up today. I can't thank James Fouche enough for helping set it up for me by driving our early break. Four more big stages to come for our Bolton Equities-Black Spoke team here in Greece," said Gate.
Vision: www.youtube.com/watch?v=G_AnQSIZYSY