Elite Road National Championships
Road, Track & Cyclocross
10 February 2023 - 12 February 2023
South Waikato
Cycling New Zealand
07 823 0716
ENTER NOW
The Elite Road National Championship is New Zealand's premier national road cycling event, attracting New Zealand's top professional and amateur road cyclists all vying for coveted National Jerseys. This event will take place from 10 - 12 February 2023 in the South Waikato. U19 riders will join this event in 2023 to compete for their time trial and road race National Titles and National Jerseys also.
Click here to enter now.
Early bird entries will be available until midnight Sunday 18 December.
ENTRY FEES
| | | |
| --- | --- | --- |
| Event/Category | Early Bird Fee | Standard Fee |
| Time Trial | $95 | $115 |
| Road Race | $95 | $115 |
ENTRY WITHDRAWS AND REFUNDS
Entries are not transferable.
Refunds may be available if a withdrawal is requested in writing prior to Sunday 29th January. If accepted a refund of the entry fee less a $20 admin fee will be applied.
Withdrawals submitted after Sunday 29th January are not eligible for a refund, and the team manager is to supply a written explanation and/or medical certificate to the email address below. Sanctions will be imposed if the explanation is not accepted.
Email: events@cyclingnewzealand.nz
ENTRY TERMS AND CONDITIONS
Click
here
to view a copy of the event Terms and Conditions.
ENTRY ELIGIBILITY AND CRITERIA
U19 Category is for riders aged between

17 - 18 years as at 31 December 2023

U23 Category is for riders aged between 19 - 22 as at 31 December 2023
Elite Category is for riders aged 23 - 34 as at 31 December 2023
Riders older than 34 can opt to relinquish their Masters status for the entire 2023 licence year and then be eligible to compete. Contact events@cyclingnewzealand.nz for further information.
All entries will be required to be approved by the representing club.
LICENCING
All riders, team managers and officials are required to hold a 2023 Cycling New Zealand License. Riders will race in their 2023 category.
This event is the New Zealand Championships and entry is only open to NZL riders (as per your nationality with UCI).
Click
here
to purchase a Cycling New Zealand licence.
TEAMS
The event is restricted to NZL riders who form part of a New Zealand Centre or New Zealand/UCI Registered Trade Team.
All trade teams must be fully paid for the 2023 period and registered by 31st December 2022.
All trade team members must also comply with individual licensing requirements.
TECHNICAL GUIDE
Click here for the event technical guide - TBC
This includes all event information, including the event schedule, course information, lap information etc.
*Please note that this is subject to change.
EVENT PROGRAMME
TBC
VEHICLES
Team staff intending to follow a rider in the Time Trial, or Road Race, must register their vehicle by completing the online form here prior to Sunday 5th February. Please note that spaces in the convoy are limited and teams may be asked to share a vehicle.
*Please read further information about the vehicle/driver briefings in the Tech Guide.
DRUG FREE SPORT NEW ZEALAND
Does an athlete need to apply for a TUE in advance? Click here for more!
IMPORANT NOTICE
It must be communicated to riders and supporters that part of circuit is on "Private Roads" and requires a "Permit" to ride on them. If you are caught on these roads prior to race days, you may well be issued with a "Trespass notice" if this happens this is out of our control and you will NOT be permitted to start your race.
There will be allocated "Parking Areas" on the course for race days and only these will be allowed to be used.
Courses for 2023:
Road Race Distances:
| | | |
| --- | --- | --- |
| U19 Women | 3 Laps plus out and back | Total 81.8km and 1023m of climbing |
| U19 Men | 4 Laps plus out and back | Total 105.9km and 1354m of climbing |
| U23 & Elite Women | 4 Laps plus out and back | Total 105.9km and 1354m of climbing |
| U23 & Elite Men | 7 Laps plus out and back | Total 178.2km and 2347m of climbing |
All Clubs/Trade Teams are required to nominate a Team Manager (can be a rider or non-rider).
What's On
Time
Place

Confirmation of Starters / Race Pack collection

Riders Packs will be distributed to one Club/Team representative (usually the Team Manager), not to individual riders. Riders should contact their Team Manager to arrange collection.

TBC
TBC
Team Managers Meeting
TBC
TBC
Convoy Meeting - for all team car drivers wishing to drive in the convoy
TBC
TBC
The role of the Team Manager includes (but not limited to):
Officially representing the club/team at the event
Connecting with all riding club/team members
Ensuring that all riding club/team members have a current licence
Managing the relationship with Event Officials on behalf of club/team members
Attending the Team Managers meeting
Collecting and distributing Race Numbers to club/team members
Circulating Event Information to club/team members
Ensuring place getters attend the Medal Ceremony
Ensuring riding members have the required information to help them have a safe and fair race.
TEAM MANAGERS CONTACTS:
| | | | |
| --- | --- | --- | --- |
| Club/Team | Team Manager Name | Team Manager Email | Team Manager Phone |
| | | | |
Event Communiques is the official distribution of event information. Please check here regularly for updated Communiques.
Racing will be conducted under UCI regulations and Cycling New Zealand Road & Track racing rules.
SANCTIONS
The UCI scale of penalties will apply.
Any fines issued are on the Team and are payable by the Team Manager to the Commissaires Secretary at the event or Clubs will be invoiced post event.
EQUIPMENT
Bicycles must conform with current UCI regulations.
RACE KIT
All riders (including U19's) must wear their approved Trade Team kit or Club Colours – skinsuit/jerseys and shorts. Shorts may display sponsors that are detailed on the rider's racing licence. Riders may ride in their Centre Colours if they wish, provided they have clearance from their club to do so.
A start may be refused for any incorrectly attired rider.
The safety of the riders, officials, volunteer and spectators are included in the event planning. This includes (but not limited to) road restrictions, traffic management and event advisories to the local businesses and residents.
2022 Results:
2021 Results:
2020 Results:
2019 Results:
2018 Results:


2017 Results:
2016 Results:
2015 Results:
2014 Results:
The South Waikato District lies at the heart of New Zealand's North Island. It's home to crystal clear streams, stunning native bush walks and some of the best biking trails in the central North Island. Take a relaxing dip in a natural hot spring, shop at one of the many boutiques or wine and dine at some fantastic local eateries. You'll find plenty of ways to enjoy your stay in South Waikato.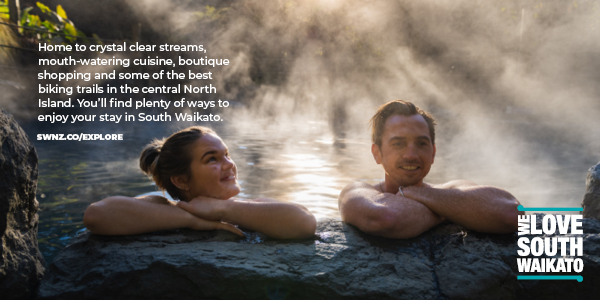 Places to stay in South Waikato
Okoroire Hot Springs Hotel - https://okohotel.co.nz/
Te Waihou Riverside Retreat (Airbnb)
Morepork Range (Airbnb)
Tirau Motor Inn - tiraumotorinn@clear.net.nz
Putaruru Arms Motor Inn - http://www.putaruruarmsmotel.co.nz/
5 Acres B&B - https://www.5acres.co.nz/
Mayfair Court Motel - https://mayfaircourtmotel.co.nz/
Clifton Court Motel - https://cliftoncourtmotel.co.nz/
Redwood Lodge Motel - https://www.redwoodlodgemotel.co.nz/
Cherry Tree Rise - https://cherrytreerise.co.nz/
Rural Retreat (Airbnb)
Rose Lodge Bed & Breakfast - https://cherrytreerise.co.nz/
Luxurious Mountain View Home (Airbnb)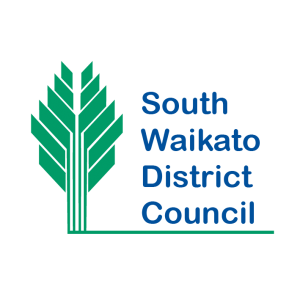 Our Supporters